Three Services, One Goal: To Honor Christ
Our church offers three different styles of praise music each Sunday with the minister delivering the same sermon in each service. Coffee, juice and pastries are serve in the lobby.

8:00 AM Traditional Worship - If you love hymns on the piano then this is the service for you!

9:15 AM Cowboy Church-The CCC Cowboy band brings a bluegrass/country flavor to traditional hymns and gospel music!

10:45 AM Contemporary-Upbeat rock music gets feet tapping and hands clapping in praise to the King!



Sunday School-Youth

We love kids at Circleville Christian and would love to have your child join us! All children's classes are held at 9:15 every Sunday during our Cowboy Church Service.
Toddlers - Marlyn Parrett
Preschool/Kindergarten - Ange Allen
Younger Elementary - Anita Schafer
Older Elementary - Mark Fenton
Jr/Sr High - Alicia Spalding
---
Sunday School-Adult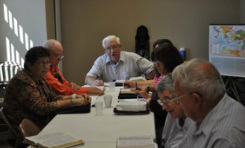 We offer four unique adult classes. Find one that fits you!
Standard Publishing material led by David Spencer meets during Cowboy Church
New Christian Study Lyle Alley meets during Cowboy Church
In-Depth Study of the Bible Bill Dyer meets during Cowboy Service
In-Depth Study of the Bible Dale Askren meets during Contemporary Service

---
Wednesday Night Jr. High/Sr. High Youth Activities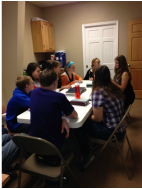 Our youth meet on Wednesday evenings from 6-8 p.m. at the Circleville Christian Church. During this time we will play games, eat, and, most importantly, study the word of God. We would love for you to come join us!
---