​Wednesday Afternoon Youth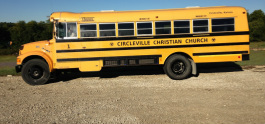 So what actually goes on Wednesday afternoon at the Circleville Christian Church? That seems to be the question on everybody's mind. The parking lot is half full of cars, buses are coming in and going out, and kids completely take over the property! Our time together is tons of fun and helps kids come to know and grow in their love for Jesus. We divide into three unique age level groups so that the kids' time at youth group is planned and developed just for them. Come on over on a Wednesday and check it out!




---
Little People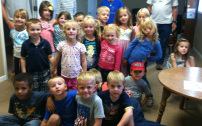 Little People is where the youngest among us grow in God each week. Preschoolers and Kindergarteners work their way through the bible using the children's version of "The Story". Bible stories, music, crafts, and eating snacks are some of the activities they enjoy each week. Joyce Cochren and Michelle Schirling lead the peeps.
---
Geek Squad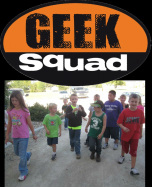 Geek Squad is designed with the first, second, and third grader in mind. Also using "The Story", Geek Squad explores the truth of God's word with dramatic bible teaching and enrichment activities as they get to know how awesome it is to be loved by God. Lynne Wagner and her team make The Squad the place to be!



---
Crew 249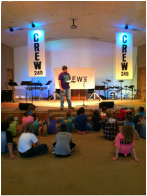 Crew 249 is our 4th, 5th and 6th grade ministry. We have created a high energy environment just for preteens! It's a place where kids can hang out and have fun while digging deeper into God's word and how we can apply it to our lives today.
---
Girls Bible Study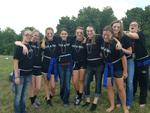 GBS is a girls-only 6-12 grade bible study that meets every Wednesday at 6pm. It is a place where girls study together and support one another as they strive to become fully devoted followers of Christ. Tina Ditmars and Carrie Holliday are the GBS leaders.
---
Guys Small Group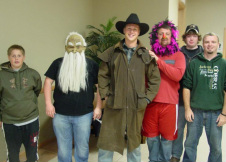 Jr. and Sr. high guys hang out every Wednesday at a small group just for them. This is a really cool opportunity for guys to walk the walk together. Dan Ditmars and Paul Davault are their fearless leaders.
---
Jr./Sr. High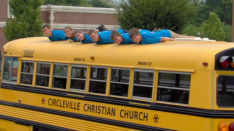 Our youth meet on Sunday evenings from 6-8 p.m. at the church. During this time we play games, eat, and most importantly study the word of God. Currently we are going through the study called "Follow Me" by David Platt. This study looks at what it means to follow Jesus according to Scripture and challenges us to consider a newer model than what we have been told our whole lives. We would love for you to come join us!

---
Summer Fun - CIY, KSCC, VBS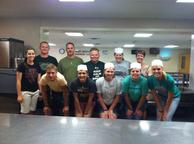 We don't take the summer off at CCC, we ramp it up! Our senior high students head off for a week of
CIY
while our younger kids head to
King Solomon
for summer camp. Here at home, we are busy planning and preparing for a week of VBS. Summer just wouldn't be summer without them!
---